Lincoln Intermediate Unit 12 Information
High/Middle School Competition:
Date: March 17, 2020
Location: Lincoln Intermediate Unit 12
Time: 8:30 – 12:30 PM
Schedule:
8:30 a.m. – 9:00 a.m. – Student Arrival/Project Setup
9:00 a.m. – Competition/Judging Begins
9:00 a.m. – 9:15 a.m. – Welcome Students and Advisors
9:15 a.m. – 11:30 a.m. – Student Workshops
11:30 a.m. – 12:00 a.m. – Awards Ceremony
12:00 p.m. – 12:30 p.m – Peer Project Review
Specific Regional Rules
The High School and Middle School Regional competitions are held on the same day at the LIU. There will be no registration fees this year.
Entries will be limited to four projects per category per school.
Students may work individually or in groups. Groups will be limited to three students.
Internet connections will be provided at the regional and state competition.
It is highly recommended that each school bring a laptop with the student projects already loaded. This will prevent configuration and compatibility problems.
All entries must designate a faculty member or sponsor. All communication will go through that person. The faculty member or sponsor must accompany students to the regional and state competitions. All entries must register online and be submitted by the faculty member.
Copyright Requirements
The PA Media and Design Competition, although educational, removes the student work from the classroom and therefore requires the student to get permission from the owner to use any copyrighted music, video, graphics, etc. Fair use does NOT apply. Remember to credit music or items that were created by yourself or friends as well.
Display boards or other items that are included with, but not part of, the project may not contain copyrighted material. Display boards are not judged for appearance, however, they will be inspected and can cause the project to be disqualified if copyrighted material is found.
The Copyright Signoff form, Project Narrative/Summary, and Photo Release form have been combined into one file for your convenience (Media and Design Competition Participation Packet). This completed packet MUST accompany every project. Click here to download.
Narrative Description
Each student must submit a narrative description/project summary with each entry into the competition. The Media and Design Competition Participation Packet includes the document with instructions on what information to include. The summary will be the student's opportunity to provide judges with any background information they wish the judges to be aware of during the judging process. The summary will be placed with each project for the judges to read as they evaluate the student's entry. This summary should not be more than one page and must include the following items:
The project's objectives, vision and/or overall purpose.
A list of the software applications used to create the project. List any additional equipment (scanners, digital camera, etc.) used in the creation of your project.
List the approximate time spent creating the project and name all contributors to the project.
If design elements/graphics are included, please describe where the elements originated. Please include citations of all design elements that are not original.
A brief description of the process used to create the project.
Any additional information the student feels the judges should be aware of while evaluating the project.
Awards
1

st 

place award winners may be invited to participate in the State Competition.
Important Dates
| | |
| --- | --- |
| | All registrations due for the regional fair |
| | Regional competition held at LIU 12 |
| | Snow date (if needed) |
| | State Competition at Dickinson College, Carlisle, PA (HS) |
| | State Competition at Dickinson College, Carlisle, PA (MS) |
Judging Criteria
Preliminary judging: a minimum of two judges will view the project to determine a group of finalists.
Final judging: All judges will view each of the finalists' projects and may require the students to answer questions.
All judging rubrics are posted on this web site.
Judges' decisions are final.
Directions & Contact Information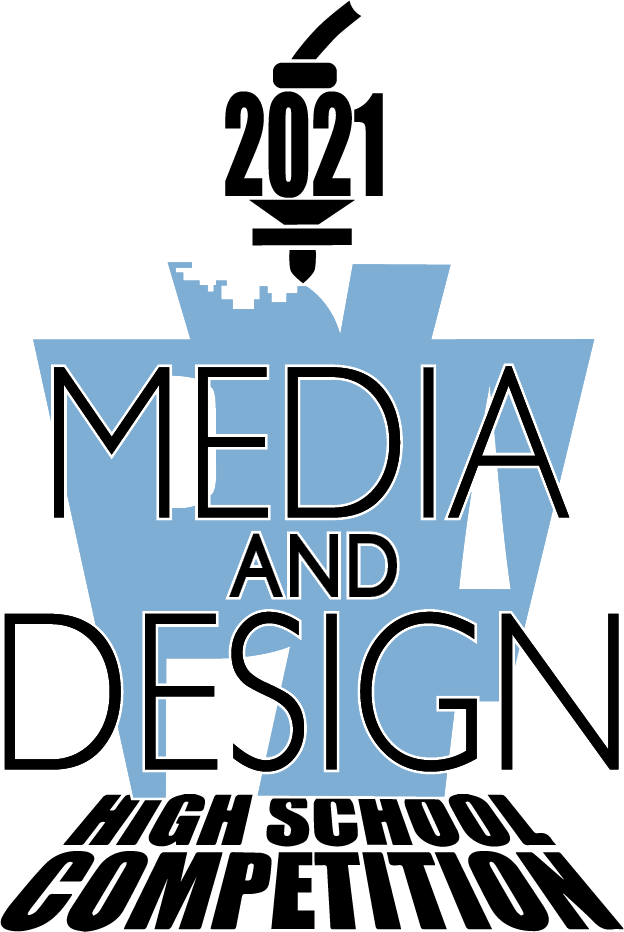 Logo winner: Kalina Pechart, Abby Walter, and Destiney Wynn - Line Mountain High School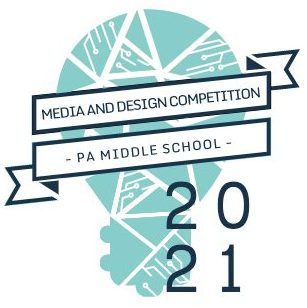 Logo winner: Michael Chan - Arcola Intermediate School
Use the hashtag #pamediadesigncomp on all your social media posts